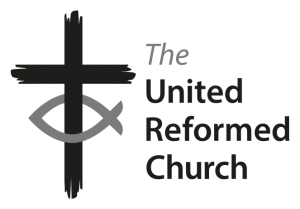 Sharing the Love of Jesus, serving the Community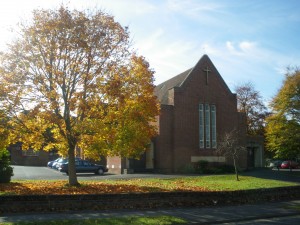 With Sunday worship at the heart of its life, Immanuel is a lively, thriving church, normally open seven days a week and offering  a wide range of activities, but obviously the covid pandemic has taken its toll and our week-day cycle of clubs and activities has come to a close for the time being.
We still  like to think we are a welcoming church but you'd need to come along and meet us to find that out!  We are always keen to see new faces  – so why not join us for one of our services? (Even though we are not meeting at the moment, recordings can be found on the Recent Events page.)
Since 1969 Immanuel has been in an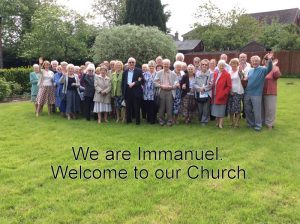 ecumenical partnership in Old Town, Swindon, with Christ Church (Church of England) and Bath Road (Methodist) making us arguably the oldest partnership of its kind in the country. Although we worship in three separate buildings we recognise each other's ministries and try to work as closely together as we can.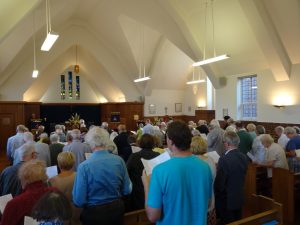 Our partnership logo shows three arrows looking to

the cross  and also coming from the cross – three churches centred on Jesus, but also looking out into the community and the wider world.
Even if we are not meeting for services, Immanuel's can still reach out to the local community…..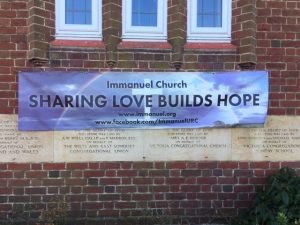 We are also in a joint pastorate with Highworth United Reformed Church and share in the ministry of Revd Robert Jordan M.A.
http://www.highworthurc.org.uk
Since the autumn of 2016 we have welcomed onto our premises members of the Romanian Pentecostal Church who use our buildings on a regular basis for worship and meetings  in their tradition and in their language.
Pandemic
What if you thought of it
as the Jews consider the Sabbath—
the most sacred of times?
Cease from travel.
Cease from buying and selling.
Give up, just for now,
on trying to make the world
different than it is.
Sing. Pray. Touch only those
to whom you commit your life.
Center down.
And when your body has become still,
reach out with your heart.
Know that we are connected
in ways that are terrifying and beautiful.
(You could hardly deny it now.)
Know that our lives
are in one another's hands.
(Surely, that has come clear.)
Do not reach out your hands.
Reach out your heart.
Reach out your words.
Reach out all the tendrils
of compassion that move, invisibly,
where we cannot touch.
Promise this world your love–
for better or for worse,
in sickness and in health,
so long as we all shall live.
–Lynn Ungar 11/03/20