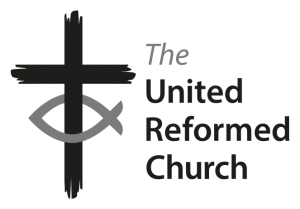 Sharing the Love of Jesus, Serving the Community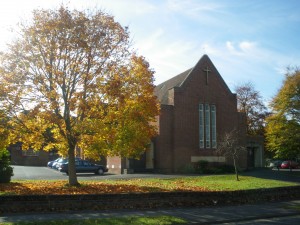 With Sunday worship at the heart of its life, Immanuel is a lively, thriving church, open seven days a week and offering  a wide range of activities.
We like to think we are a welcoming church but you'd need to come along and meet us to find that out!  We are always keen to see new faces  – so why not join us for one of our services?
Since 1969 Immanuel has been in an ecumenical partnership in Old Town, Swindon, with Christ Church (Church of England) and Bath Road (Methodist) making us arguably the oldest partnership of its kind in the country. Although we worship in three separate buildings we recognise each other's ministries and try to work as closely together as we can.
Our partnership logo shows three arrows looking to

the cross  and also coming from the cross – three churches centred on Jesus, but also looking out into the community and the wider world.
We are also in a joint pastorate with Highworth United Reformed Church and share in the ministry of Revd Robert Jordan M.A.
http://www.highworthurc.org.uk
Since the autumn of 2016 we have welcomed onto our premises members of the Romanian Pentecostal Church who use our buildings on a regular basis for worship and meetings  in their tradition and in their language.
Statement on Syria
The following statement comes from the Moderators of our General Assembly:
following reports from our Church partners in Syria, we are extremely concerned about the impact on civilians of the assault on north-eastern Syria by Turkey.
The diverse people of the region were just beginning to see some respite from the turmoil and destruction that has overtaken them during the past 8 years of war.  The region urgently needs a political settlement that guarantees a place for every citizen. The people of north-eastern Syria, both Muslim and Christian, need and desperately long for freedom and stability in order to live side by side in peace.
We appeal to the UK Government to take urgent and decisive political action to ensure that a further escalation of conflict is averted.  We appeal for all parties to work for a sustainable peace based on agreements that guarantee respect for human rights and a complete rejection of violence.
Mr Derek Estill, Moderator of the General Assembly of the United Reformed Church
Revd Dr Barbara Glasson, President of the Conference of the Methodist Church
Prof. Clive Marsh, Vice-President of the Conference of the Methodist Church
Revd Tony Peck, General Secretary, European Baptist Federation
Revd Nigel Uden, Moderator of the General Assembly of the United Reformed Church
A prayer for Syria
Gracious God,
We weep with those in Syria,
crying out for those who have been killed,
for those who grieve loved ones,
for those who face the chaos and upheaval of losing homes and livelihoods,
for those who are injured, traumatised and violated,
for those whose futures have been stolen from them,
for those seeking power through violence.
Turn these cries of lament into calls for justice.
Convict our politicians, world leaders, and the international community to work together create a way of lasting peace.
Give strength and wisdom to religious and community leaders in the region who seek to build bridges across divided communities.
Challenge each of us to work for a world which enables freedom, respect and stability for all people.
In the name of Christ,
Amen.