Check the Calendar….
Apart from Sunday services there is nearly always something happening on the church premises right through the week.
In addition to regular groups that meet at Immanuel , there are also a lot of 'casual / ad hoc bookings' of the premises, so if you are planning to do anything at the church, it is advisable to check the link below…….. it may save you a wasted journey as the room you want may be booked and in use!
Forthcoming Events
For those of you planning ahead we should remind you that from 28th July and throughout August we hold united evening services across the partnership;
25th August: Christ Church  – 6.30 pm.
In addition, the Partnership  has three more events in store to mark our Golden Anniversary:
Saturday 14th September: "Meet the Moderator"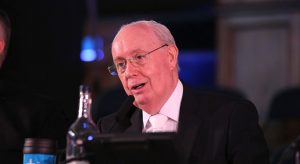 Derek Estill the URC Lay Moderator will be at Immanuel between 2.30 and 5.00 – a chance to come along and chat with one of the URC's top men this year (end enjoy a cup of tea and a slice of cake no doubt!
(Photo courtesy of URC)
Sunday 15th September at 10.30 am : A celebration service  for the whole Partnersip at Immanuel led by the Moderator.
 This will be followed by a bring and share lunch
Sunday 1st December: Advent Sunday the final partnership service of this special  year will be held at Immanuel at 6.30pm
December 1st – 8th
Partnership Christmas Tree Festival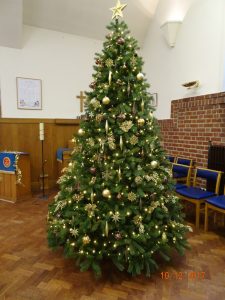 Immanuel always has its own Christmas tree on display in the weeks leading up to Christmas, but this year for the first week of December there will  quite a few more to admire . Together with the other churches in the Partnership we are organising a Christmas tree festival, so across the churches in Old Town there will dozens of trees to admire . More details to follow giving opening times but in the run up to Christmas try to make time in your diary to pop in to Immanuel and see what is going on.