Check the Calendar….
Apart from Sunday services there is nearly always something happening on the church premises throughout  the week.  Here are the regular bookings as they stand at the moment:
Immanuel Regular Bookings Sept 2019
In addition to the regular groups that meet at Immanuel , there are also a lot of 'casual / ad hoc bookings' of the premises, so if you are planning to do anything at the church, it is advisable to check the link below…….. it may save you a wasted journey, as the room you want may be booked and in use!
Forthcoming Events
November 3rd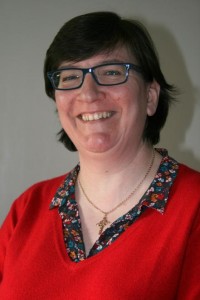 Visit of the SW Synod Moderator, Ruth Whitehead.
Unable to be with us at the start of the year to mark the stone-laying of Immanuel  in 1939, Ruth  has kindly agreed to lead the morning service for us on Sunday 3rd November. Try to join us for worship that morning if you can.
Remembrance Sunday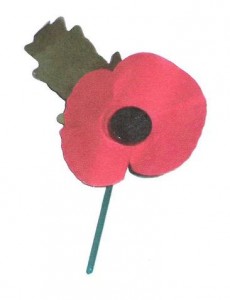 Sunday 10th November : 10.30 am:  as always we will join with those gathered at the cenotaph in London in our act of remembrance.  Our evening service at 6.30 will be a time to remember those who have died over the past year of so and whose funeral services have been taken by Robert or Geoff, as well as those associated with the Immanuel fellowship but who are no longer with us .
ADVENT and CHRISTMAS
Sunday 1st December:
10.30am: Advent Family Service at Immanuel
6.30pm: at Immanuel : Joint  Partnership service to mark the ending of this special  year and the launch of our Christmas Tree Festival
December 1st – 8th
Partnership Christmas Tree Festival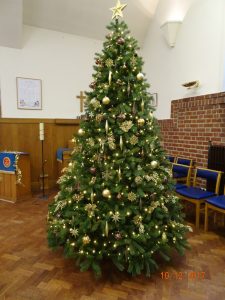 Immanuel always has its own Christmas tree on display in the weeks leading up to Christmas, but this year for the first week of December there will  quite a few more to admire . Together with the other churches in the Partnership we are organising a Christmas tree festival, so across the churches in Old Town there will dozens of trees to admire . More details to follow giving opening times but in the run up to Christmas try to make time in your diary to pop in to Immanuel and see what is going on.
December 8th
10.30 am  2nd Sunday of Advent: Family Worship at Immanuel
December 15th
10.30am: Gift Service at Immanuel – bring along a gift for distribution to local children's charities.
6.30pm: Carols by Candlelight – traditional service of Lessons and Carols with special music from the choir
December 16th
6.00pm: Carols on the Carpet – join the folk of the local community for 45 minutes of carols and songs  for all the family
December 22nd
10.30am: Carols by Daylight – readings and poems  with music from the choir and congregational carols.
Tuesday 24th December: Christmas Eve
11.30pm: Watchnight Communion Service
Wednesday 25th December Christmas Day
10.30am: Christmas Day Family Celebration – a 45 minute service to share the joy of Christmas morning.