Check the Calendar….
Apart from Sunday services there is nearly always something happening on the church premises right through the week (look at the pages headed 'church organisations' and 'community links').
In addition to regular groups that meet at Immanuel , there are also a lot of 'casual / ad hoc bookings' of the premises, so if you are planning to do anything at the church, it is advisable to check the link below…….. it may save you a wasted journey as the room you want may be in use!
23rd June: Sunday morning sees the return to our pulpit of past minister Revd Dr Martin Camroux . Always a stimulating preacher, it will certainly be worth coming along on Sunday morning to hear his sermon!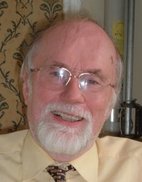 th June for the occasion of the Partnership Garden Party at29thJune
Hopefully the weather will be kind to us on the 29th for our Partnership Garden Party. This has been organised to celebrate the 50th year of our partnership of churches – come along and enjoy the chance to meet up with friends over a cup of tea and a slice of cake and enjoy some fun on the lawn!